Our products are designed using an innovative strategy that allows us to highlight the natural beauty of jute and Indian textiles, as well as encourage and support our artisans.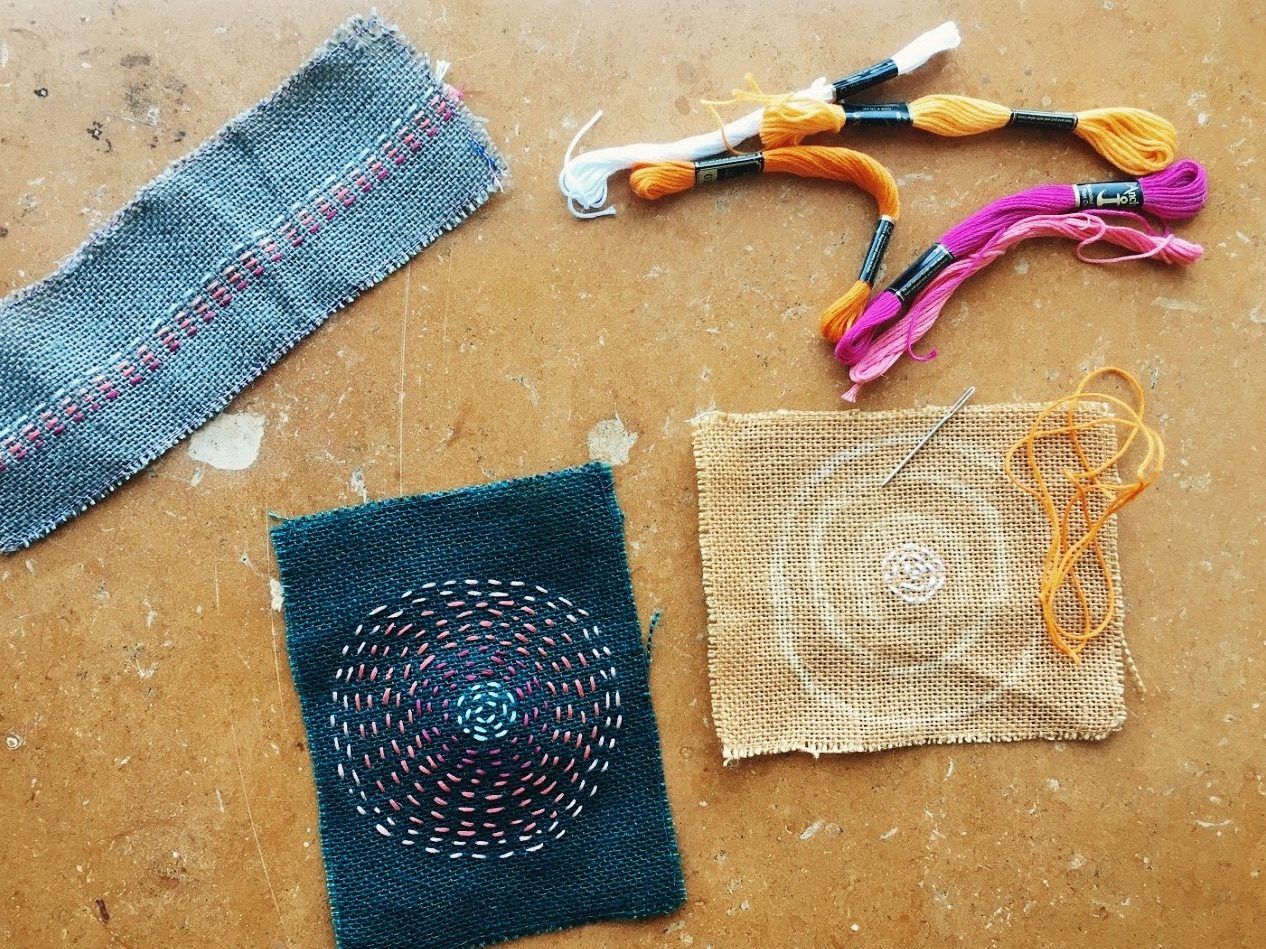 We are passionate about innovating contemporary, everyday products by applying traditional arts and crafts to them, from backpacks to laptop sleeves to planter holders and more. Our style is therefore 'contemporary with a touch of tradition'!
This style of embroidery has, since ages, been a household term and craft-form of Bengal, land of Ohrna's roots. It is considered one of the simplest of embroideries.

Our workplace however is rural Maharashtra, where women are not familiar with hand embroidery. Teaching and then gearing them up to apply it effectively is challenging for both us and them!

While kantha on jute is something they have since learned, because of the guiding holes of its weave, embroidering it on plain fabric, which we do infrequently, is a tall order for them.
We complement our base fabric jute with ikkat or bandhani to create beautiful fabric and color combinations.
We source these fabrics from our home-based ikkat weaver partners and bandhani tie-dye partners. They practice a craft that has emerged to perfection over centuries.
Working from a village in south India and west India respectively, they continue to use traditional techniques, working tirelessly to keep their traditions alive. 
Our products are all made using natural fibers like jute and cotton. Even our packaging is made from up-cycled saris.
Jute is completely biodegradable, eco-friendly and the expired fiber can be recycled more than once.
It is referred to as the 'golden fibre' due to its importance as a sustainable fiber, its value for money and its silky, lustrous and golden-brown color.
Versatile and natural, it has emerged endless possibilities as a fibre of choice today.
Sustainable to the core is Ohrna's motto, so we have designed up-cycled packaging for every one of our sustainable products that are packaged in a cover made from donated cotton or silk saris, giving you a sustainable and beautiful keepsake as well!  
 Ohrna is proud to not be a part of pollution by packaging. 
We at Ohrna believe in zero waste.
Scrap fabric by-products of our production process become beautiful scrunchies, masks and dolls!
Packaging material for our products are donated saris from generous well wishers. With a stitched flap design, it then becomes a reusable bag.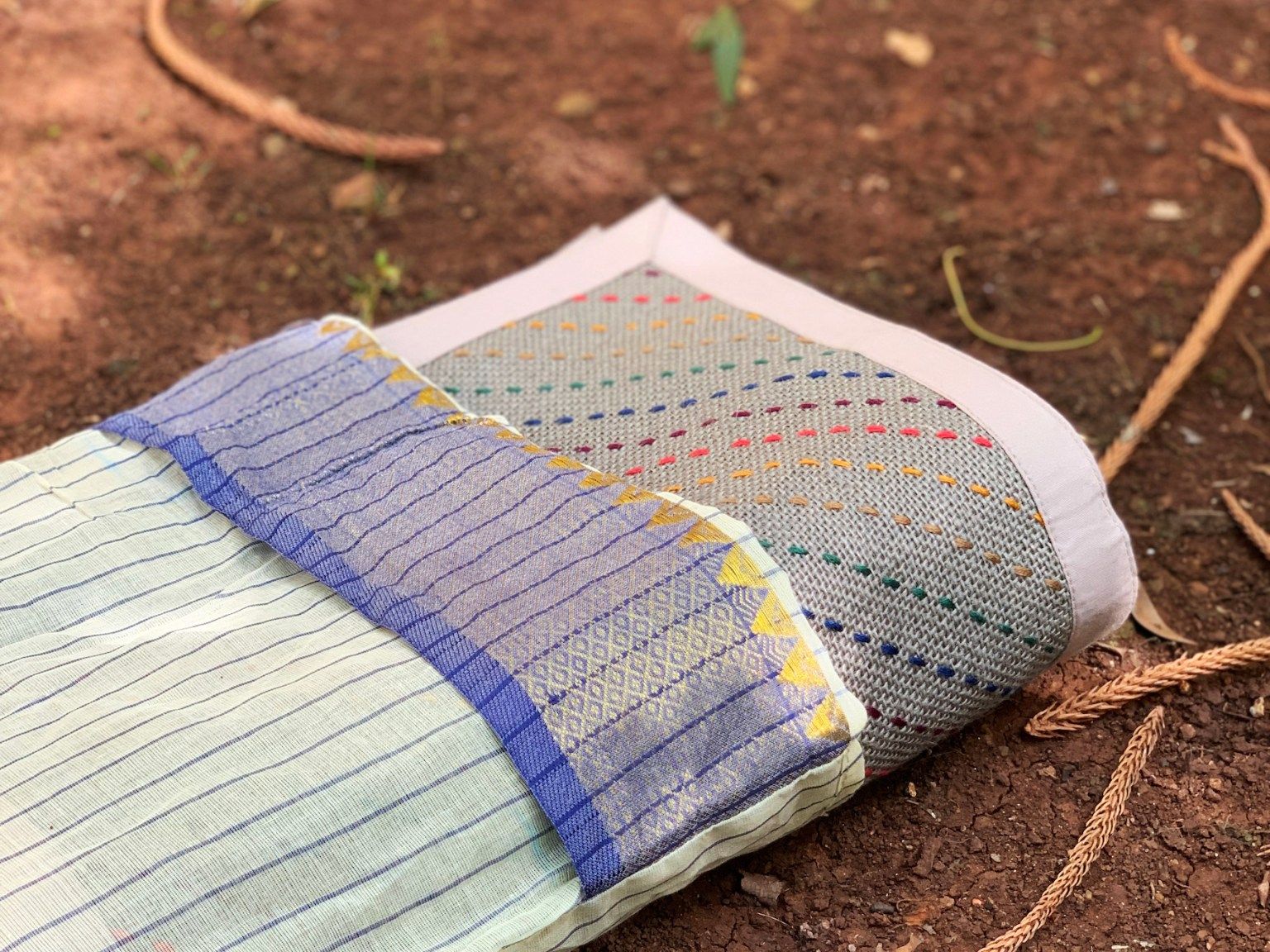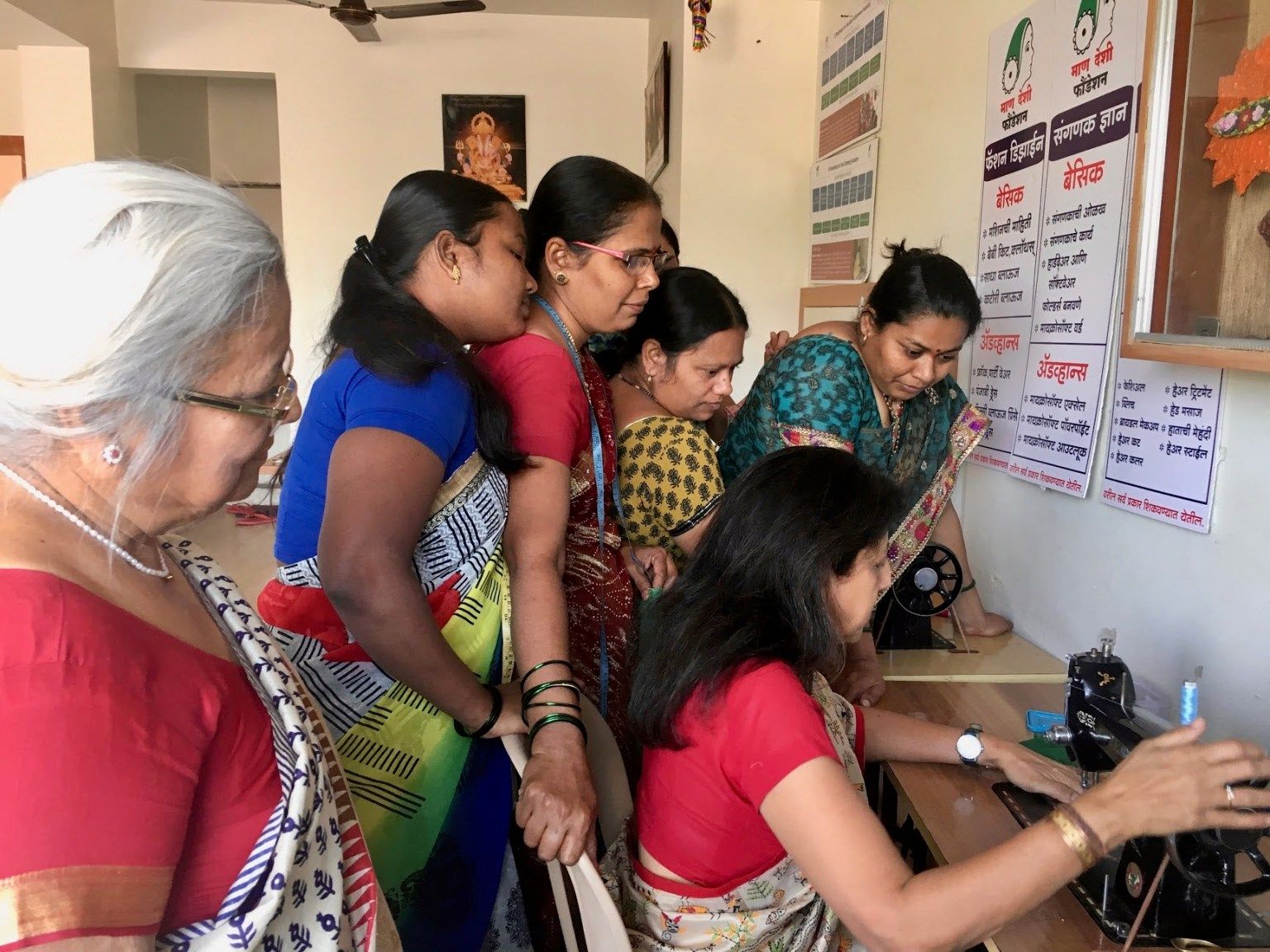 Our makers are rural women who cannot get work without leaving their homes or villages. The training, skills and materials we provide, give them a source of livelihood, financial independence and self-respect.
Since our makers start with very basic skills, this is the longest and most the challenging part of our process.
We train them for free. 
Though slow, long and challenging, we believe strongly in what we do, because with the training, our makers are able to start earning a living that otherwise would not be possible. It thus creates a new life for them. 
We hold very high standards of quality and do not compromise on it.
For our makers however, this is quite challenging, since they start with minimal skills and typically have never had prior exposure to such stringent standards.
It takes us and them very long to reach this benchmark.